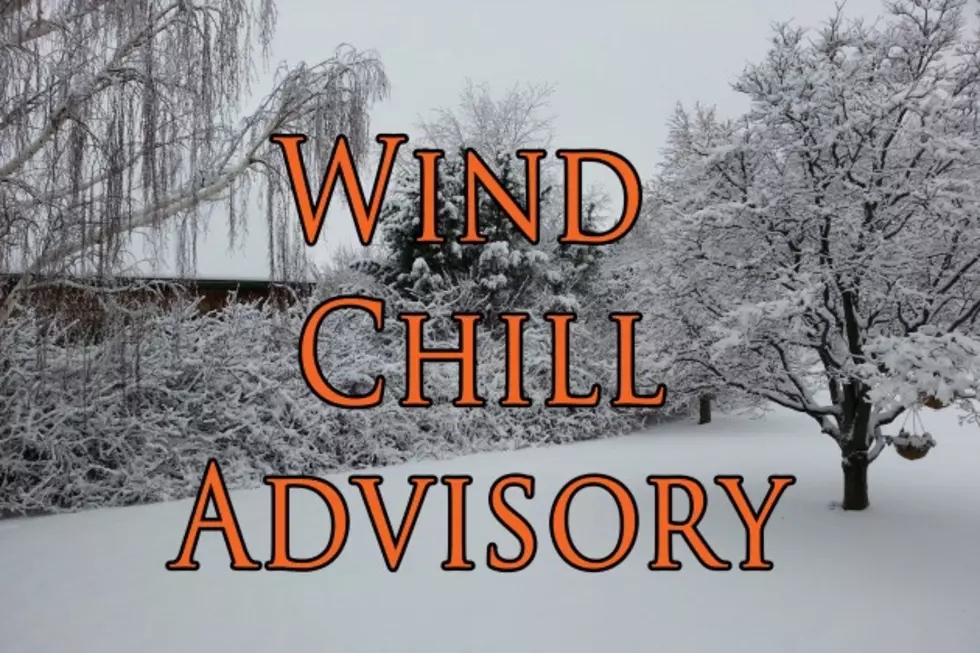 Wind Chill: -25 Possible Overnight Thursday for Bozeman Area
Michelle Wolfe
With setup for such an incredibly busy weekend at hand, a Wind Chill Advisory for the Bozeman area and much of SW Montana is not terribly welcome. Wind chill of -25 are certainly possible overnight Thursday into Friday morning.
It's almost a perfect storm. With a few inches of fresh snow in Gallatin County (and beyond) appearing Thursday morning, we're now expecting a couple of incredibly cold nights.
This Wind Chill Advisory is particularly concerning as so many are expected to be traveling in southwest Montana to and from the Bozeman area for the big Cat Griz game on Saturday. In addition, Ladies Night is to be held Thursday night in downtown Bozeman with thousands of people in attendance.
According to the National Weather Service:
WIND CHILL ADVISORY IN EFFECT FROM MIDNIGHT THURSDAY TO 9 AM FRIDAY.
WHAT...For the Winter Weather Advisory, blowing snow.
Any additional snow accumulations will be less than 1 inch.
For the Wind Chill Advisory, very cold wind chills expected. Wind chills as low as 25 below zero.
WHERE...Portions of central and southwest Montana.
WHEN...For the Winter Weather Advisory, until Noon Thursday.
WHEN: For the Wind Chill Advisory, from Midnight tonight to 9 AM Friday.
IMPACTS...Plan on reduced visibility in blowing snow.
The dangerously cold wind chills could cause frostbite on exposed skin in as little as 30 minutes.
Hypothermia is possible if precautions are not taken.
Use caution while spending time outside. Wear appropriate clothing, a hat, and gloves. Slow down and use caution while traveling.
KEEP READING: Scroll to see what the big headlines were the year you were born
Here's a
look at the headlines
that captured the moment, spread the word, and helped shape public opinion over the last 100 years.