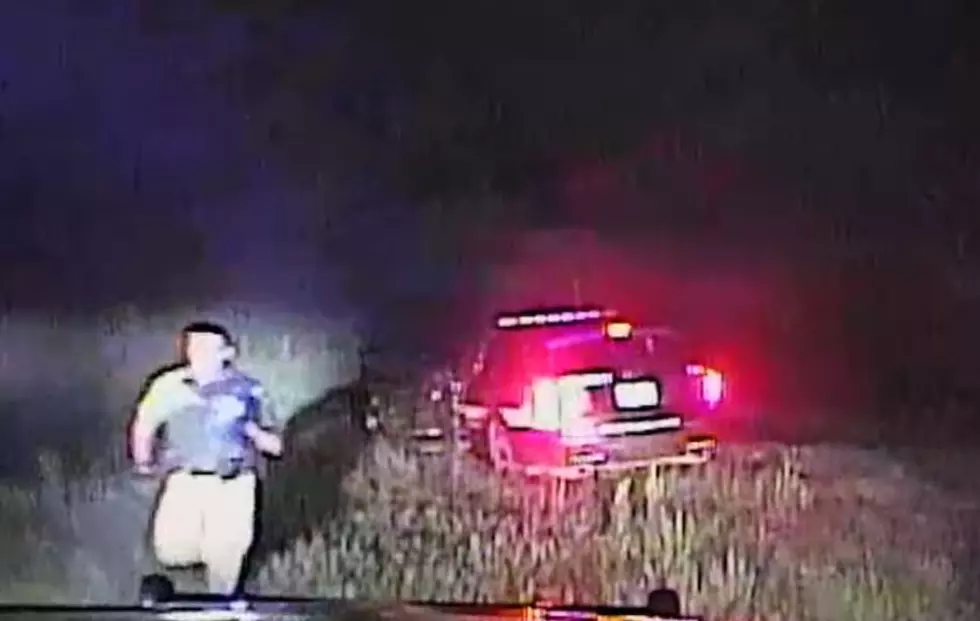 Dateline NBC Episode Will Focus on Slain Montana Deputy
YouTube Credit: Dateline NBC
A new episode of Dateline on NBC will tell the story of Montana Deputy Sheriff Mason Moore, who was killed in the line of duty in 2017.
Deputy Sheriff Mason Moore was shot and killed on May 16, 2017, while in pursuit of a vehicle near mile marker 109 on Highway 287 near Three Forks. Moore was a member of the Broadwater County Sheriff's Office. He also served as a volunteer firefighter for Central Valley Fire Department in Belgrade, MT, and the Three Forks Fire Department in Three Forks. Deputy Moore was a husband and father of three children. He was 42 years old.
When news about the shooting began to spread, everyone in Montana and much of the country mourned the senseless death of Deputy Moore. A section of Highway 287 has since been dedicated in Moore's honor. The Mason Moore Foundation was also created to show love and support for Law Enforcement Agencies in Montana.
The two people responsible for the murder are father and son, Lloyd and Marshall Barrus. After the pair shot Moore, they led law enforcement on a high-speed chase that eventually led to a shootout east of Missoula. Marshall Barrus was killed during the shootout, and his father, Lloyd, was sentenced to life in prison without parole. The tragic incident is one that Montana residents won't soon forget.
A special 2-hour episode of NBC's Dateline is scheduled to air Friday at 8:00 p.m., revealing new details about the night Deputy Moore was murdered. Click here for more information.
10 Important Things You Need to Know About Montanans
Montanans are truly one-of-a-kind. Here are 10 things you need to know about what it takes to be a true Montanan.
15 Important Items For Your Montana Winter Emergency Travel Kit
Life in Montana means being prepared for any type of weather. During the winter months, it's important to keep these items in your winter emergency travel kit.
Top 5 Hazardous and Deadly Roads in Montana
Here's a list of the most dangerous roads in Montana.