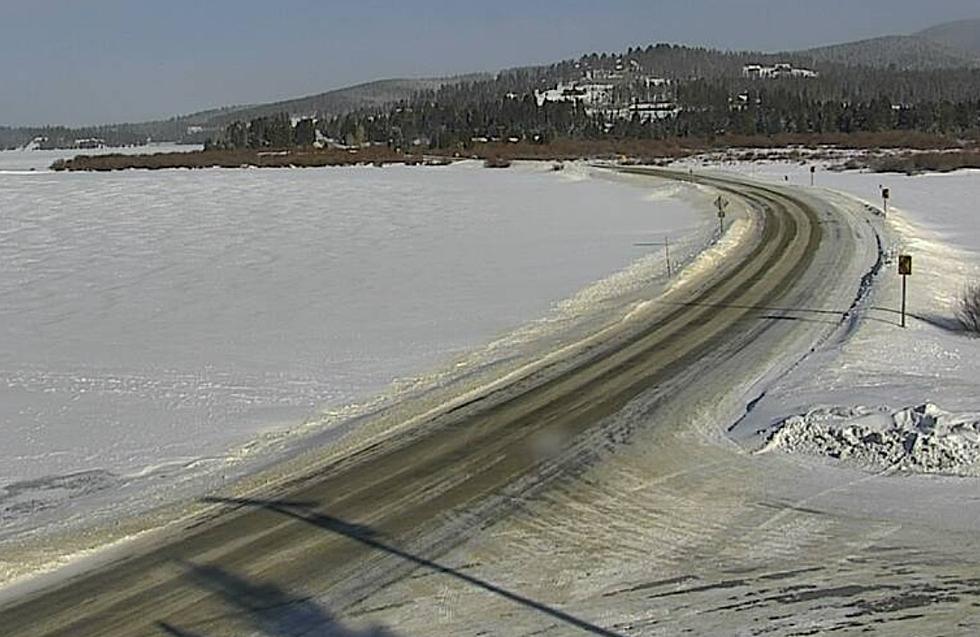 Montana Roads: "Better" but "Still Extremely Dangerous"
MDT road cam - Feb 22
Breaking down or getting a flat tire in -35 wind chill is an entirely different scenario than when the weather is decent. It can actually become life or death in rural locations.
Any smart Montanan knows what should ALWAYS been in their vehicle emergency kit. Knowing how to use the items properly, is crucial.
(Lots of folks have never used a road flare or even changed a tire, for that matter. We think they should teach that stuff in school when kids hit driving age.)
Anyway, just because much of the snow and even the ice has worn off of some major roadways, Montana roads are not a great place to be for the next couple of days until it warms up.
Places in the northern tier of Montana, such as Shelby, may experience wind chill factors of -45 during this arctic blast. That is not safe for anyone or anything, quite frankly.
BOZEMAN AREA WIND CHILL ADVISORY according to the National Weather Service:
WIND CHILL ADVISORY REMAINS IN EFFECT UNTIL 3 PM WEDNESDAY.
WHAT...Very cold wind chills. Wind chills as low as 35 below zero.
WHERE...Portions of central, north central, and southwest Montana.
WHEN...Until 3 PM Wednesday.
IMPACTS...The dangerously cold wind chills could cause frostbite on exposed skin in as little as 10 minutes.
GET THIS: Tuesday morning, Bridger Bowl reported -62 wind chill on Bridger ridge. They (along with several other Montana ski areas) experienced a delayed opening on Tuesday, February 22nd. Wednesday morning is not going to be warmer than today so don't count on skiing tomorrow either.
20 Impressive Features at the New and Improved Missoula Airport
Missoula's new airport will include large windows for loved ones to watch planes depart and arrive, and the only escalator on this side of Montana! Plus, a keggerator system for the Coldsmoke Tavern.