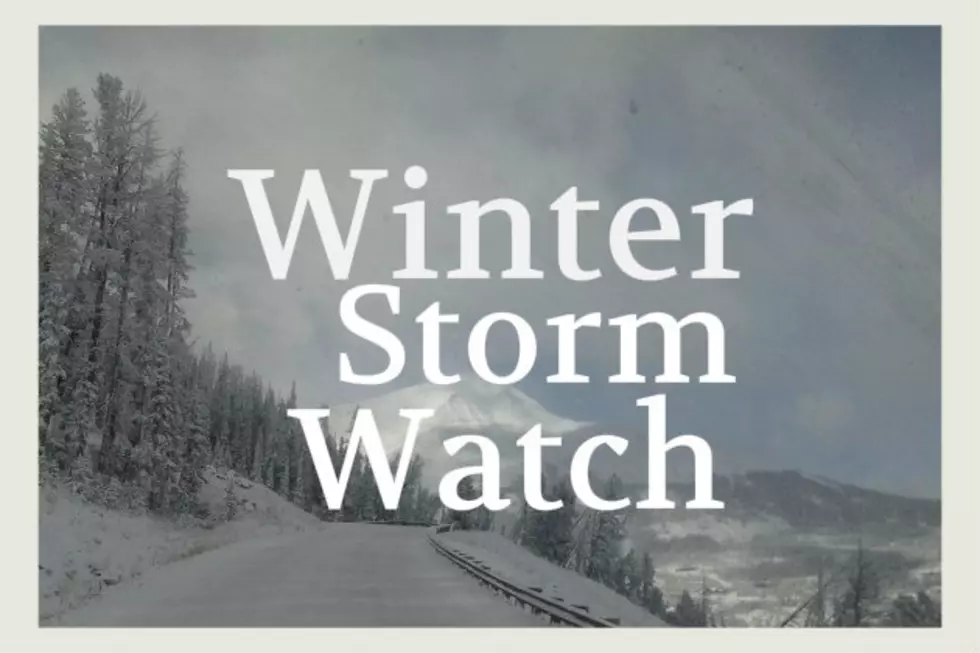 Winter is (Actually) Coming: 16″ Mountain Snow Possible By Tuesday
Winter Storm Watch - KMMS
Get the boots and shovels handy...again. Another round of snow is on the way, especially for the mountains south of Bozeman, Livingston, and Butte.
Mother Nature is going to be busy in the next couple of days, setting up the southern Mountains for ski season AND reminding new Montana drivers that driving during a storm is no joke.
Daylight Saving Time has just ended, meaning it will be darker earlier in the evening. If you haven't already, check those tires for appropriate air pressure, the wiper blades, washer fluid and a quick check of all your lights.
(PRO TIP: Grab your next door neighbor you haven't seen in a while and check each of your cars together. A quick social hangout AND safety check all in one!)
For GALLATIN and MADISON counties, Centennial Mountains, Ruby Mountains, and Southern Beaverhead Mountains, and Absaroka/Beartooth Mountains (according to the National Weather Service):

WINTER STORM WATCH

IN EFFECT FROM LATE SUNDAY NIGHT THROUGH TUESDAY MORNING.
WHAT...Heavy snow possible. Total snow accumulations between 8 and 15 inches possible.
Winds could gust as high as 35 mph.
WHERE...Gallatin and Madison County Mountains, Centennial Mountains, Ruby Mountains, and Southern Beaverhead Mountains.
WHEN...From late Sunday night through Tuesday morning.
IMPACTS...Travel could be very difficult.
Further west for mountains surrounding Missoula, snow was already an issue this weekend and most western counties were dealing with a Winter Weather Advisory instead of a Storm Watch...AND less snow expected.
Yellowstone National Park Rebuilds After Historic Flooding
After catastrophic flooding damaged portions of Yellowstone National Park in June of 2022, major reconstruction was necessary to make the park passable again. The following are photos of the improvement projects at Old Gardiner Road and the Northeast Entrance Road. All photos are courtesy of the National Park Service, photographer Jacob W. Frank.